NEW!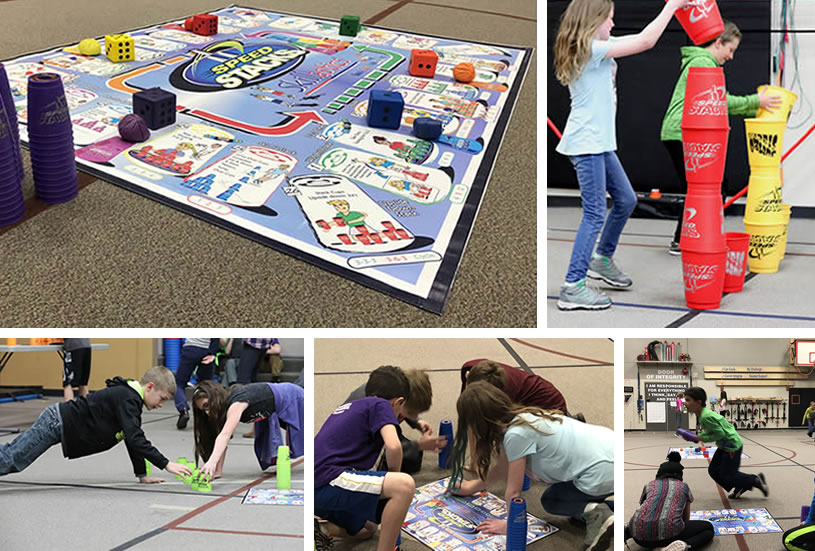 Additional Media
Product Details
One (1), 5' x 7' Durable Activity Mat
Six (6), 20" x 27" Durable Miniature Mats
Twenty-Six (26), Laminated 5" x 7" Task Cards (for practice and familiarization)
Instructional DVD
Six (6), Multi-Colored Foam Die
Six (6), Multi-Colored Beanbag Markers
Detailed Instructional Manual
Convenient Nylon Backpack Storage Bag
Product Description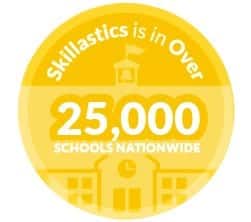 The new Speed Stacks® Skillastics® Activity Kit System is being offered jointly by Skillastics, Inc. and Speed Stacks, Inc. Speed Stacks Skillastics is a brand new way to help teach and reinforce sport stacking with your students. Speed Stacks Skillastics is team based and a fun way for your students to learn the sport of sport stacking. Speed Stacks Skillastics offers 26 unique fitness activities based on the three competitive patterns, the 3-3-3, 3-6-3, and Cycle plus it also teaches your students Sport Stacking Doubles and Team Relays!
Skillastics® is the #1 large group resource that combines active and cooperative learning with the development of student's fitness and or sport skills. An innovative and fun twist on traditional circuit training, Skillastics® is enjoyed by over 10 million students in more than 25,000 schools, after schools, and community-based organizations nationwide.
Speed Stacks® is the worldwide leader in Sport Stacking. An international company with operations in 54 countries and programs in over 47,062 schools and organizations. Sport Stacking is an amazing sport of fitness, agility, concentration and quickness. Thousands of teachers, administrators, and parents along with millions of kids have experienced the benefits of Sport Stacking.