Speed Stacks - Skillastics

Two Renowned Educational Brands Join Forces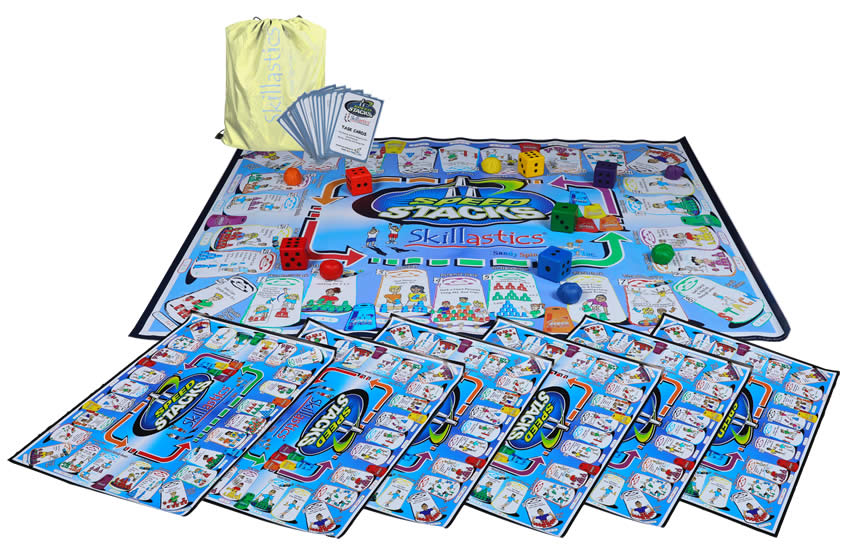 Great for:
Physical Education
After School and 21st Century Learning Programs
Targets:
Speed Stacks Skillastics® Includes:
One (1), 5' x 7' Durable Activity Mat
Six (6), 20" x 27" Durable Miniature Mats
Twenty-Six (26), Laminated 5" x 7" Task Cards (for practice and familiarization)
Instructional DVD
Six (6), Multi-Colored Foam Die
Six (6), Multi-Colored Beanbag Markers
Detailed Instructional Manual
Convenient Nylon Backpack Storage Bag
Skillastics® is the #1 large group resource that combines active and cooperative learning with the development of student's fitness and or sport skills. An innovative and fun twist on traditional circuit training, Skillastics® is enjoyed by over 10 million students in more than 25,000 schools, after schools, and community-based organizations nationwide.
Speed Stacks® is the worldwide leader in Sport Stacking. An international company with operations in 54 countries and programs in over 47,062 schools and organizations. Sport Stacking is an amazing sport of fitness, agility, concentration and quickness. Thousands of teachers, administrators, and parents along with millions of kids have experienced the benefits of Sport Stacking.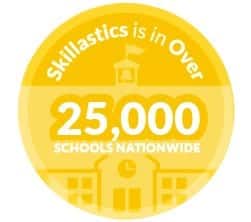 The new Speed Stacks® Skillastics® Activity Kit System is being offered jointly by Skillastics, Inc. and Speed Stacks, Inc. The new Speed Stacks® Skillastics® Activity Kit is launching at SHAPE America's National Convention in Nashville and will be available for pre-order only. A limited number of show special pre-orders are available, so please stop by the Skillastics® (#412) or Speed Stacks® (#626) booths to learn more.