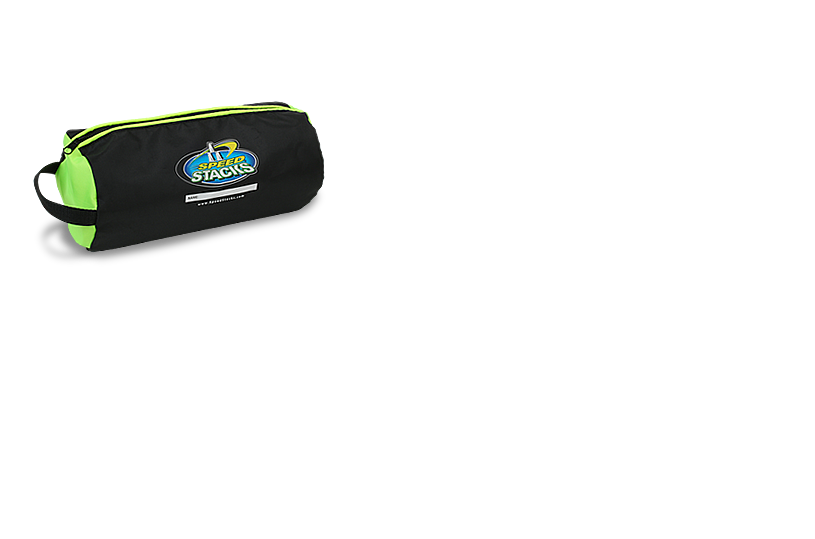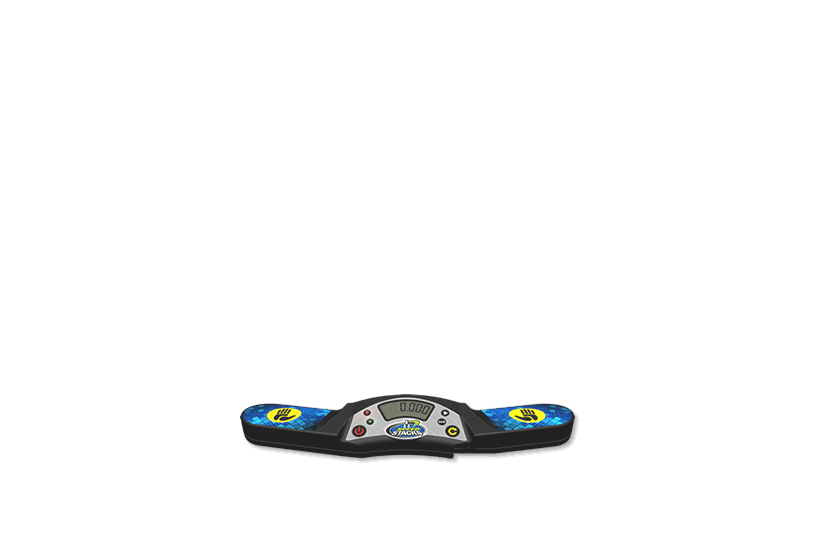 Additional Media
Winner of a 2018 Family Choice Award!
The "Family Choice Awards" recognize the best in children's and parenting products. Now in its 21st year, the "Family Choice Award" is one of the most coveted, family friendly consumer award programs in the nation.
Product Details
G4 Timer
G4 Mat
Gear Bag
Accuracy to 0.001 seconds
Memory feature to save your best times
Data port to connect to external display
Includes 2 AAA batteries
Product Description
Endorsed by the World Sport Stacking Association (WSSA) as the official timing device for Sport Stacking, the StackMat™ Pro combines a detachable precision Competition Timer accurate to 0.001 with super sensitive touch pads and an "optimum" stacking surface.
29.99
Write a Review
13

Customer Reviews (Average of

4.7

Stars)

StackMat™ Pro
5
Great

November 2nd, 2018

It's so cool my son is so happy
-- Tariq S

StackMat™ Pro
4
Good But

December 22nd, 2016

it awesome but i wished it came with the gen4 mat also the bag is smaller than u would expect but i love the timer
-- Benjamin H

StackMat™ Pro
5
Don't Have These But...

July 27th, 2013

I've tried these in tournaments and I loved them. Asked my aunt to buy me one. Oh and there are new timers now? Just when I was about to get these. Sheesh. They're pretty good though.
-- Lianna M

StackMat™ Pro
5
Amazing.

July 9th, 2013

I was using this for only 2 days, totally hooked. It gets your kids off their fames and onto this. Well made and accurate timing. Now to the flaws: the cups sometimes are a little grippy so it doesnt serperate as easily, ive held the world record, so all i have to say is, these cups rock. Just need to get used to them
-- Cup S

StackMat™ Pro
5
Amazing

April 12th, 2013

great good for remebering times i did not get it for stacking I got it for speedcubing I just wish it would come with a computer cord
-- jt j
Show All 13 Reviews

StackMat™ Pro
5
Amazing

April 11th, 2013

I started speed stacking when i was in physical education then i bought the cups and the cometitors set then i started doing it day and night till i could do the cycle with my eyes closed.
I LOVE SPEED STACKING!!!
-- Chelsea S

StackMat™ Pro
3
Good But......

February 4th, 2013

the new Gen 3 stackmat is awesome its the perfect size to stack on But.... the Stackmat Pro Timer is not very good the timer will go to 0.006 all the time and the timer does not stay on the mat if i hit the timer it will fall off the mat and it will hit the floor i really wish there was something that would help keep the timer on mat and not come off.
-- Tyler S

StackMat™ Pro
5
Awesome

December 15th, 2012

Just got these it was AWESOME
-- Ace A

StackMat™ Pro
5
Awesome

November 7th, 2012

I tried one of these at a stackmeet. They took a little time to get used to, but either than that, they're awesome! My favorite feature is the way used to clip the timer to the mat. Unlike the older mats, they don't have holes so they don't rip easily, not like my mat ^.^
-- Oon G

StackMat™ Pro
5
Amazing

October 14th, 2012

I got this for speed cubing and it works great! great! it saves times too.
-- Jamason V

StackMat™ Pro
5
One Of The Best

August 9th, 2012

A friend of mine got a Speed Stacks set for Christmas 6 years ago, and has even used it in Occupational Therapy! It really helps her with gross motor skills
-- Kim S

StackMat™ Pro
4
Good, But A Little Small

June 13th, 2012

I bought this because i needed a new mat. The set is great but the mat is a little smaller than i expected. About a couple of inches shorter than the older stack mat.

Other than that this set is GREAT
-- Dave D

StackMat™ Pro
5
Good!!!!!!!!!!!!!!!

March 13th, 2012

i liked this kit a lot because it was all the things i needed to carry everything
-- ginger k
Write Your Own Review
Others also viewed: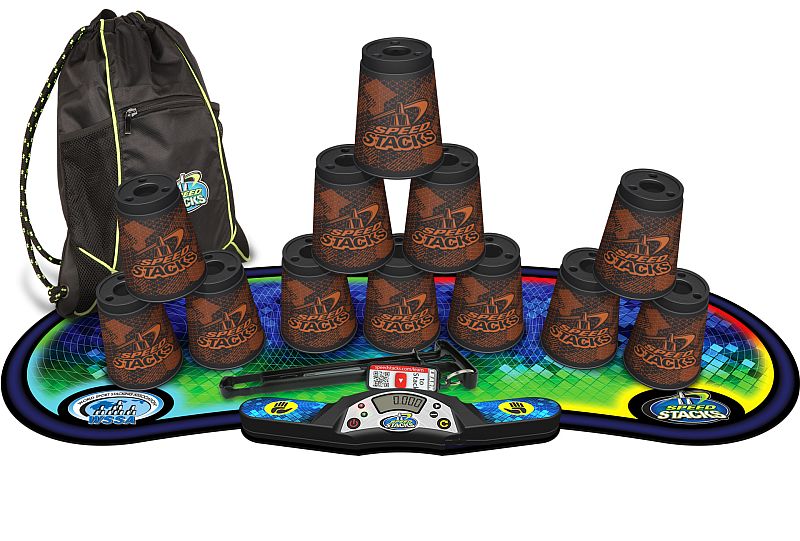 $59.99
-
Speed Stacks Ultimate