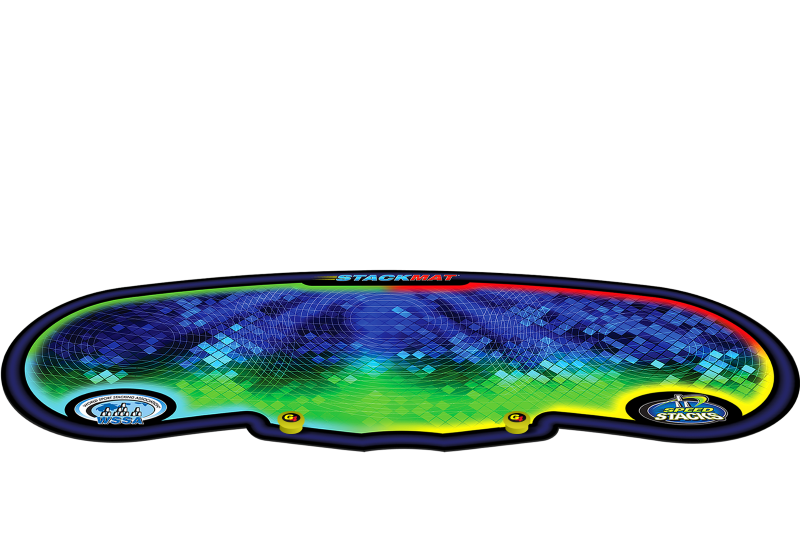 Additional Media
Winner of a 2018 Family Choice Award!
The "Family Choice Awards" recognize the best in children's and parenting products. Now in its 21st year, the "Family Choice Award" is one of the most coveted, family friendly consumer award programs in the nation.
Product Details
WSSA approved mat
New timer mounting system
Product Description
The new G4 Mat by Speed Stacks features a new, smaller shape that fits better onto smaller tables (especially when using multiple Mats on round tables) and also features the new Timer mounting system that eliminates torn out holes in the Mats.
Note: The G4 Mat is only compatible with the Gen 3 Timer or Gen 3 Stack MatPro Timer.
10.99
Write Your Own Review
Others also viewed:
$29.99
-
StackMat™ Pro