Winner of a 2018 Family Choice Award!
The "Family Choice Awards" recognize the best in children's and parenting products. Now in its 21st year, the "Family Choice Award" is one of the most coveted, family friendly consumer award programs in the nation.
Product Details
Heavy duty materials
Oversize cords
Outer and inner pockets
Cool new look
Product Description
Stacker Backpack Look like a pro with our new Backpack. Made with heavy duty materials for a long life, this backpack features oversize cords, an outside zipper pocket and an inner pocket for quick access to your cups. Keep your STACKPACK® close by and organized.
16.99
Write a Review
4

Customer Reviews (Average of

5

Stars)

Stacker Backpack
5
AWESOMENESS!!!!!!

June 1st, 2016

I absolutely love this backpack. I love its size and storage room (because I previously had to try to stuff 2 sets of cups, a timer, and a mat.... not easy.) When I got this backpack, I was so ecstatic. I was super excited to use it for the first time. I love this backpack.
-- Noah T

Stacker Backpack
5
Awesome

September 21st, 2012

the bags and the timers are awesome
-- charlie l

Stacker Backpack
5
Awesome

August 30th, 2012

this is a really good backpack. unlike the other one, u can put a lot of stuff in their! before on my way to my friends house, i 5 sets of my minis, 4 sets of regular cups, and a set of super stacks in there and the backpack wasnt heavy at all. this is really great!!
-- annabelle h

Stacker Backpack
5
New Backpack Rocks!

June 18th, 2012

This backpack can fit all of my speed stack equipment when im on the go which I really like I Reccomend this to any one who has a lot speed stack equipment.
-- Thomas N
Write Your Own Review
Others also viewed: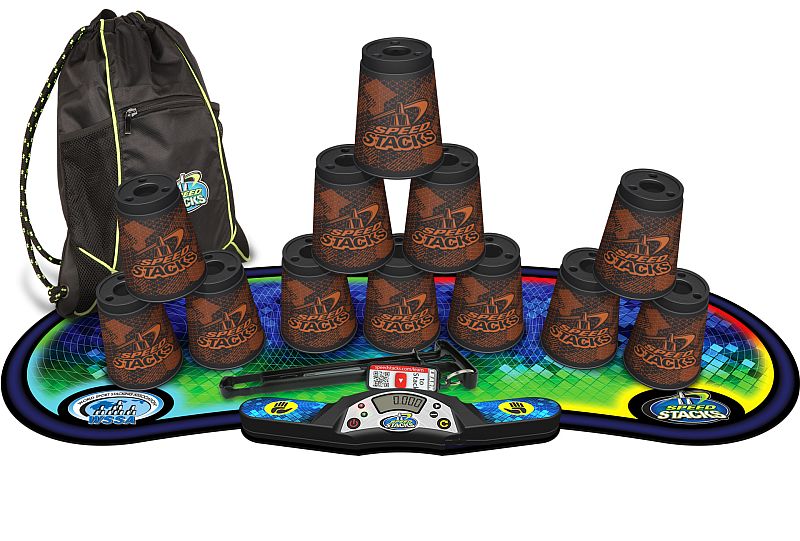 $59.99
-
Speed Stacks Ultimate