$20 PERSONAL PE KITS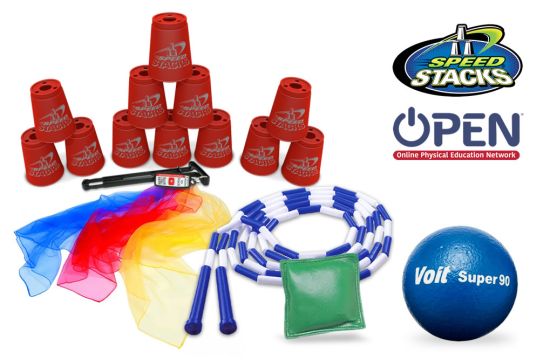 The Need
Physical Distancing has us thinking about PE equipment in new and creative ways. Speed Stacks has teamed up with US Games and OPEN Curriculum to bring affordable Personal PE Kits to your schools. OPEN Curriculum is designing a special lesson set for your teachers and students to use specifically with these kits.
Each item has multiple uses
Our PE Kit items were chosen carefully to maximize activity and versatility. We have created over 50 different activities with videos for in person instruction as well as at home learning.
Kits are ready to ship immediately and are being sold on a first come first serve basis with a minimum of a 50 kit order.