Timing is great for tracking progress, training for competition, developing personal challenges, and encouraging self-improvement. Use stacker times to seed competition (page 16) or enter stacker times into our online portal for interactive graphs, personal comparison, goal setting and printable certificates / record lists.
Objectives:
Demonstrate use of a StackMat by timing oneself.


(National PE Standards 2 & 3)

Compete using all three sport stacking patterns correctly.


(National PE Standards 1-3)

Establish and improve personal achievements.


(National PE Standards 4 & 5)
Equipment:
1 set of Speed Stacks for every stacker
1 banquet-style table to lead instruction
Instructor Preparation:
Pattern Review: (10 minutes)
Review and practice the pattern as a group.
Review Fitness and Timing Stations
Divide stackers into activity groups.
Stackers will rotate through all stations.
Explain / demonstrate each station.
Fitness Stations:
Divide your stackers into equal groups (4-8 stackers per group) and choose which activities below to offer based on the total number of groups in your class. Explain each activity station to your stackers and educate them on the Timing Station flow. Feel free to offer non-stacking activities in the circuit to add variety (jump rope, basketball, scooters, soccer balls, etc.).
Station #1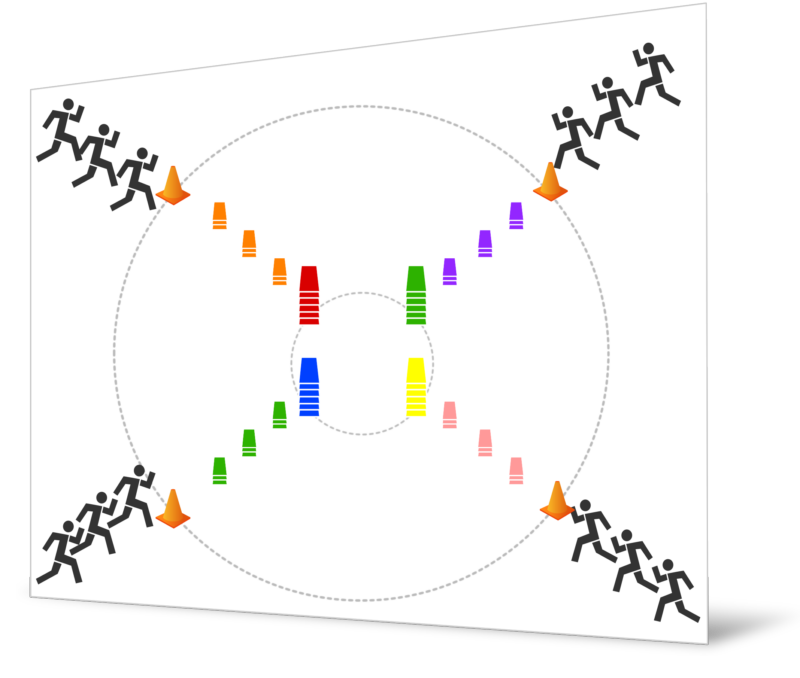 Team-based activity designed for movement and motor skill activation
Station #2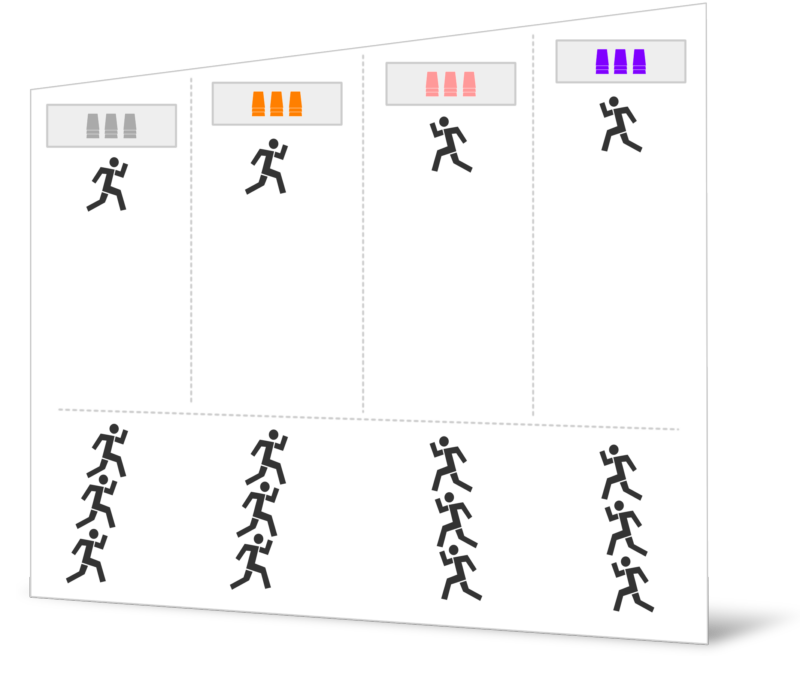 Running, stacking, and team cooperation is the name of this activity
Station #3
Station #4
Station #5
Time Station:
Time Your Stackers
Introduce timing rotation.
Stackers rotate from warm-up table to on-deck table to timing table back to warm-up table until all stackers are timed.
Stackers get three attempts and best time is recorded.
Record times on time sheet or into the Speed Stacks online system.

Use Times For:
Coaching individuals on technique
Measuring personal improvement
Goal setting
Seeding competition
Class / school records