Joel Myers / Field Trainer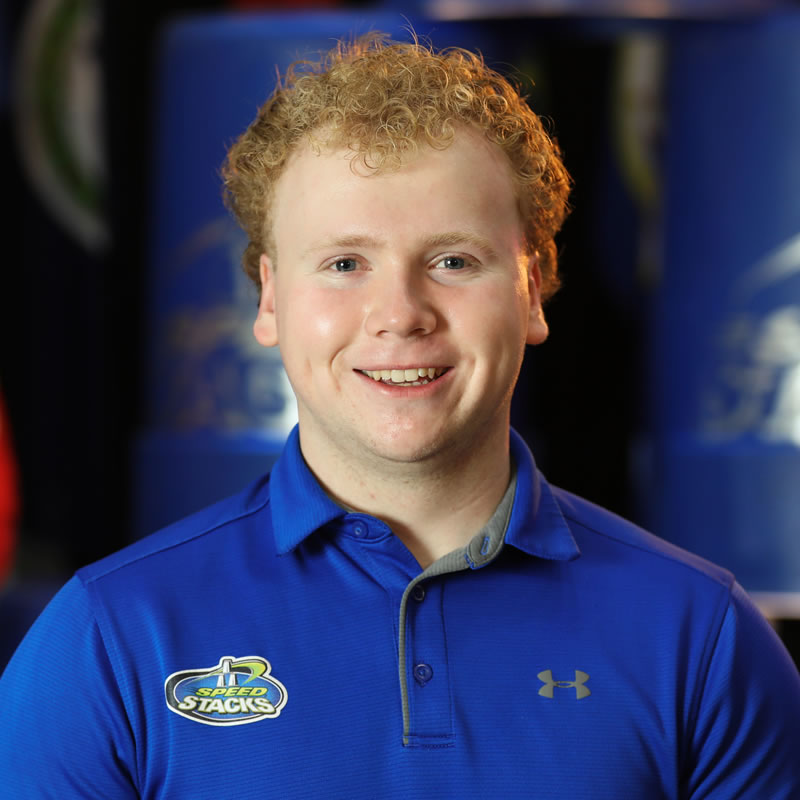 Details:
Bio:
My name is Joel Myers and I am the Program Director for Minnesota. I have been Sport Stacking for 11 years since I was 9 years old. I first started Sport Stacking when my older brother Luke received a set of Speed Stacks cups for Christmas from our Aunt. Since then, I have competed in 4 World Championship Competitions, 2 AAU Junior Olympic Games Sport Stacking Championships and multiple regional and national competitions.

I grew up playing baseball and basketball and Sport Stacking definitely helped increase my skill in those sports. Along with that, Sport Stacking enhanced my reading test scores which was wonderful due to the fact that I struggled the most on the reading test. Overall, I look forward to bringing the fun and amazing benefits of Sport Stacking with Speed Stacks to you and your students! Please don't hesitate to call or email me with any questions you have. Have a wonderful day!
Get Started
Want to talk it over?
Joel Myers
612-868-0717